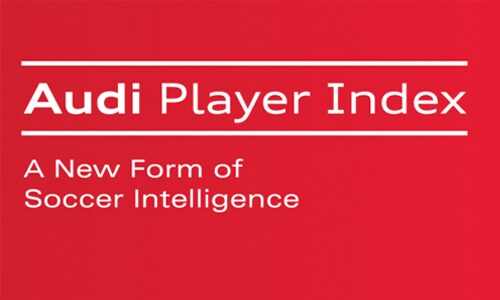 All you need to know about Audi Player Index.
Soccer has long been a game untouched by the world of statistics. The main differentiator between players have just been the amount of goals and assists. But fans know, there are always the little things that sets a player apart which don't end up showing up in the stats line. This is why Audi, a proud MLS sponsor, decided to introduce a data based performance analysis rating system called the Audi Player Index.
The Performance Index condenses a wide range of individual actions by a player into a single score. This allows performance to be evaluated, with players then ranked accordingly, almost in real time.
How does it work?
The individual actions captured during a game are divided into 88 difference categories. These actions are then evaluated according to three different criteria. They are:
1)      The position of the player in the system of play.
2)      What is the location of the event in the field of play.
3)      What is the match-specific importance of the action.
The second part includes capturing the data. It is estimated that up to 2,000 relevant actions per match are captured live. The values collected are then converted into data feeds which are then supplied to Audi as a pure data record.
Once the data is transferred, it is converted into a predefined scores system almost in real time. These scores update the Audi Player Index with a matter of seconds. The scores are also broken down according to Audi brand values such as technical ability, dynamism, and efficiency.
Fans are then able to watch the Audi Player Index scores in real time which also provides scope of watching the match live on a second screen.
How is the data collected?
The player data is collected using Opta, a world leading live, detailed sports data provider. During the game, there are three expert analysts who cover the game. One collects data from the home team, second collects data from the away team and the third analyst checks the data for consistency and adds additional layers of data.
On average, the best players in MLS score between 500 and 1600 points. Ola Kamara of the Columbus Crew holds the record for the highest single game score during a game at 2701 points against Real Salt Lake on May 28th, 2016.
Click here to find out who received the 2017 Audi Player Index award.
You can also download the MLS App on your smartphone to get the latest Audi Player Index rankings, news and analysis.