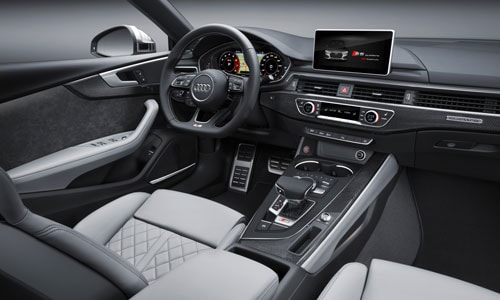 And the award goes to ..
With driver focused technologies such as the Audi Virtual Cockpit and MMI touch with handwriting-recognition, the 2018 Audi S5 Sportback earned a spot on the Wards 10 Best User Experience Awards.
The editors also praised the S5 Sportback for its exceptional integration of technology and interior design in the luxury sedan segment.
The effectiveness of user experience, compatibility with smartphones, controls layout and the appeal of the materials are the categories used to determine the winners.
Audi Virtual Cockpit, a fully digital instrument cluster, completely transforms the driving experience in the S5 as it renders 3D graphics with brilliant clarity.
The infotainment system features a quad-core NVIDIA Tegra 3 processor that delivers vibrant colours at 60 frames per second.
The car also can be equipped with the newly available Audi smartphone interface which offers Apple CarPlay and Google Android Auto integration.