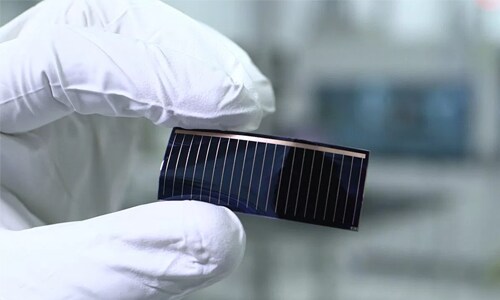 Audi announces effort to integrate solar cells directly on vehicles.
Audi announces partnership with Alta Devices, a subsidiary of Chinese solar-cell specialist Hanergy, to integrate their solar cells in the panoramic roofs of Audi's upcoming electric vehicles.
The press release from Audi mentions integrating the solar cells into a panoramic glass roof and eventually the entire surface to be covered with solar cells in the future.
The electricity generated from the solar cells will flow into the car's electrical system to power the air-conditioning system or the seat heaters. This leads to increased gain in efficiency thus increasing the range of the electric vehicle.
The first prototype is expected to be ready by the end of 2017. After the release, Audi plans to start an intensive testing phase to determine if the prototype fulfils the safety and environmental requirements.
The thin and flexible solar cells are produced from gallium arsenide and feature an impressive 25% more efficiency. The solar cells are also said to perform well in low lights and hot temperatures.
Gallium arsenide crystals have unique physical and chemical properties. This makes them extremely efficient in converting natural sunlight into clean electricity. Audi expects the solar cells to output approximately 250 watts per square metre.
Click here to find out more on this story.