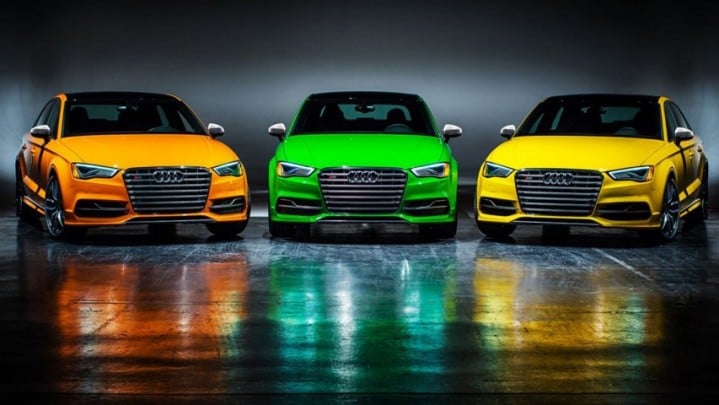 When the newly redesigned Audi S3 arrived in 2015, both enthusiasts and casual drivers who wanted more performance were thrilled. Quickly selling out on launch, the S3 was highly sought after as it blended performance, styling and something unheard of in a performance car, fuel efficiency.
As if it wasn't already difficult enough to get your hands on a new S3, Audi of America has recently confirmed that a super limited S3 exclusive edition will be produced. How exclusive are we talking here? Only 25 will be built for the entire US dealer network. So what's special about these S3s? 
1. Comes in five colours. Vegas Yellow, Viper Green, Glut Orange, Sepang Blue and Misano Red (the latter two already available in the standard S3)
2. The interior will come with Fine Nappa Leather Package including contrast stitching to match exterior finish with the same contrast stitching for all leather surfaces, armrests, shift knob and steering wheel
3. Interior door trims will also match exterior colour
Each S3 will be built to the Prestige Package equipment levels and include S Sport seats and 19-inch Performance Package.
Pricing begins at $57,250 US for the Sepang Blue and Misano Red versions, and $59,900 US for the new colours.
More photos can be found here
Source: fourtitude.com
*Glut Orange, Viper Green and Vegas Yellow S3 shown above
Date Posted: June 5, 2015