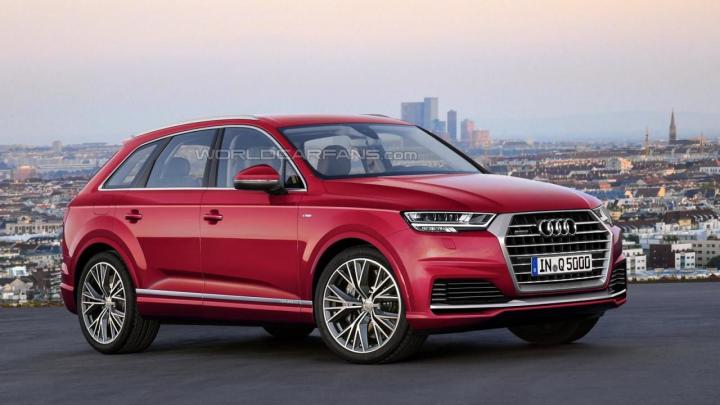 Building on the success of the current-generation Q5, the next-gen model will be lighter, sportier and offer more engine choices. Speculation is that the new Q5 will look like a downsized version of the new Q7, incorporating sharper lines and a more aggressive front fascia.
Sharing the same MLB EVO platform as the new A4, the new Q5 could see a weight loss of around 100 kg. Perhaps the biggest change would be the incorporation of an e-quattro system that will see the front wheels powered by the gasoline engine and the rear wheels powered by an electric motor. Sharing a platform with the B9 A4, it is reasonable to assume similar engine choices including two variations of the 2.0 TFSI engine, a 3.0 TFSI, two variations of the 2.0 TDI engine and a 3.0 TDI.
Size will increase to not compete with the hugely successful Q3 and the Audi virtual cockpit will be an available option. The official reveal of the next-gen Q5 is expected by the end of 2016.
Source: worldcarfans.com
Date Posted: August 11, 2015