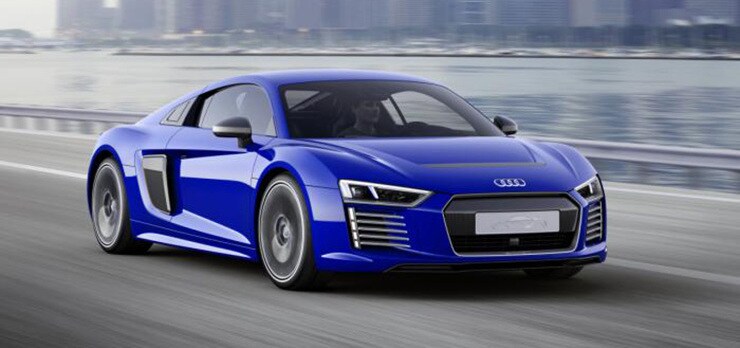 Leading the way in autonomous vehicles, Audi has revealed another piloted driving concept at CES Asian. Based on the Audi R8 e-tron - an all-electric variant of the popular R8 - this piloted R8 e-tron will have the same 456 HP and 679 lb-ft electric motor as the regular R8 e-tron, speeding from 0-100 km/h in 3.9 seconds.
Data is acquired from video cameras, ultrasonic and radar sensors, and a laser scanner and relayed to the central driver assistance control unit to provide "a comprehensive picture of the vehicle's environment".
Equipped with the Combined Charging System which allows for charging with direct and alternating current, the car can be fully charged in "significantly less than two hours" after exhausting its electric range of 450 km.
Date Posted: May 25, 2015