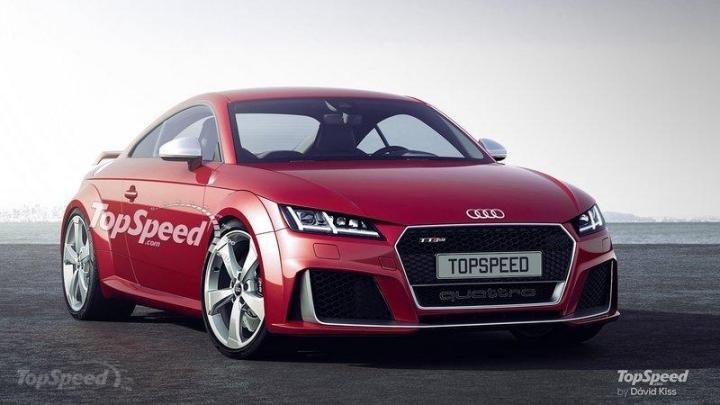 Even though the design of the upcoming 2017MY Audi TT RS has not been revealed officially, speculations and renderings have already started popping up over the internet.
One particular rendering of note is the one released by the folks over at TopSpeed. Audi has always kept the RS models restrained in terms of styling, often taking on a more reserved approach in comparison to competitors like the BMW M3.
Keeping with previous models, this TT RS will be powered by a 2.5-liter turbocharged 5-cylinder engine outputting at least 407 HP. Able to sprint from 0-62 mph (0-100 km/h) in just four seconds - 0.7 s faster than the TTS - all the way to an electronically limited top speed of 175 mph (280 km/h).
The TT RS will come with the famous Audi quattro all-wheel drive system and will likely start at around €60,000 ($81,000 CAD).
Source:
http://topspeed.com
* Image above is rendering of Audi TT RS from topspeed.com
Date Posted: April 30, 2015