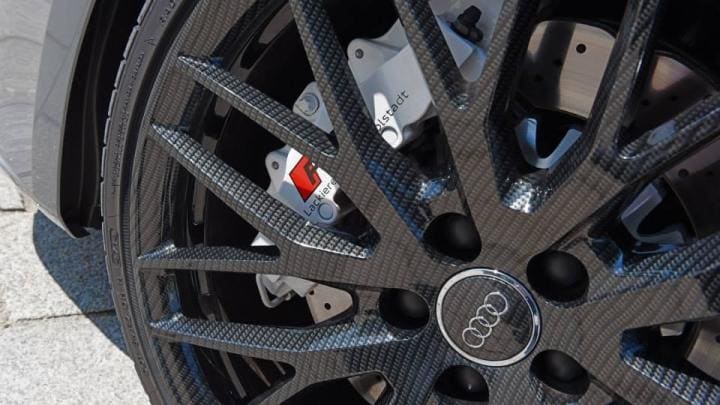 First the A3, then the S3, and now the RS3. This popular compact has been a staple in the Audi lineup that ranges from conservative and sophisticated offerings to the uber sporty. This bespoke RS3 aims for the latter of the two.
On first glance, this RS3 doesn't appear too different from the regular S3 or even the A3 for that matter. But upon closer inspection, one will notice subtle but drastic changes. Partnering with ThyssenKrupp Carbon Components and Maxion Wheels, this RS3 comes with carbon fiber wheels that are up to 40% lighter than a forged aluminum set.
But that's not where the carbon fiber goodies end. This RS3 also has both front and rear splitters constructed out of carbon fiber and LED illuminated quattro lettering on the grille. The mirror caps were similarly decked out in the strong and lightweight material. Stepping into the cabin, you will be greeted by a slew of carbon fiber components including the steering wheels, trim pieces and cup holders amongst other things.
While it is unlikely that the carbon fiber wheels will make their way to production RS3s anytime soon, one can always dream. Until then, feast your eyes on some of these pictures.
Source:
Audi Forum Ingolstadt